WESTERN SKIES PRINTS AND DRAWINGS BY DARDEN SMITH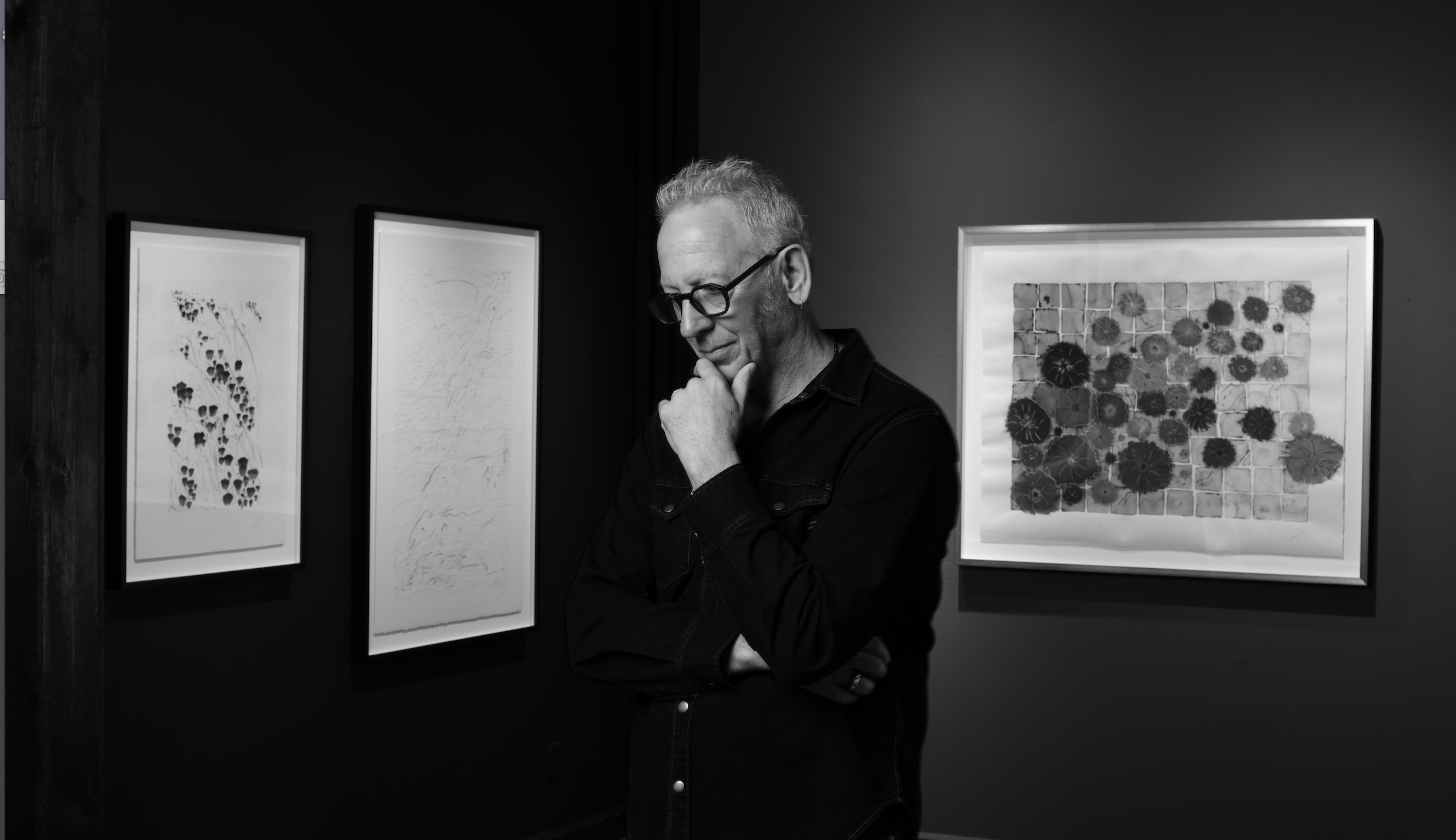 Darden Smith is a Texas original with a renaissance creative mind. He is a songwriter, poet, photographer, visual artist who embraces the abstractions of Texas's wide open spaces in all its intimate detail.
Through his latest work he takes you into his travelog sketchbook and minimalist creations caught in mid-impression. Some colorful and bold with a strong printers hand, others mere wisps of thought, they are reflections on the flora and horizons of the greater American Southwest.
Darden's work has shown throughout Texas, to rave reviews. He pulls influences from cartoons, line drawings, Karl Blossfeldt's nature photography, the paintings of Cy Twombly, Francesco Clementi's watercolors, his quite extensive stamp collection, and what he calls rhythmic visual dissonance – the objects and repeated patterns of our lives.
"I look for humor in the mundane, chaos within the form and grace in the overlooked detail. The goal is to put on paper what I see in the moment in order to make something new"
~ Darden Smith